Arcon CZISZTER - Real Estate Ratings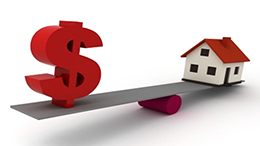 Our company offers professional evaluation services consisting of evaluators
real estate with more than 10 years experience in evaluation, accredited by ANEVAR specializing
EPI (Real Estate Evaluations), EMB (Mobile Property Evaluations), EI (Evaluations of
enterprises, trade and other intangible assets).
We perform ratings for all types of real estate:
1. Trading companies
-valuations for taxation, financial reporting;
-Muisance / acquisition / insolvency / liquidation ratings
-market valuations for investment value, purchases, etc.
2. Natural persons / investors
-valuations for guaranteeing bank loans;
-valuations for determining the taxable value for non-residential buildings or buildings;
-where economic activities take place (in force since January 2016);
-valuations for determining market value or investment;
-evaluations and complex market studies to determine the profitability of the future project;
-other goals.
Mobile valued goods:
-corporal - cars, machinery, equipment, office equipment, stocks, inventory items;
-corporate - licenses, claims, patents.
For a custom real estate valuation report, fill out the form below, or call 0721114831, 0722316377 strong>
(please give some details about the building)
Questions: